Spain has right now a stadiums renovation fever. A relevant percentage of the clubs are involved or on the project to renovate their venues, including Real Madrid and FC Barcelona.
The list of the clubs with updated stadiums in La Liga is short-headed by the only three complete updated:
Wanda Metropolitano owned by Atlético de Madrid
San Mamés property of Athletic Club de Bilbao
RCDE Stadium of RCD Espanyol de Barcelona construted in the metropolitan area of the big Barcelona.
Reale Arena is owned by the city of San Sebastian and operated by Real Sociedad.
Besides these three are other stadiums partially updated like:
Estadio de la Cerámica of Villarreal CF with a recent upgrade of their hospitality facilities and others who almost finish the full renovation of the stadium.
Ramón de Carranza / Nuevo Mirandilla of Cádiz CF, the stadium is owned by the city of Cádiz
Ciutat de Valencia of Levante UD, this stadium is in the middle of its renovation process and at this moment the indoor of the stadium is almost done and the outdoor phase is ready to start.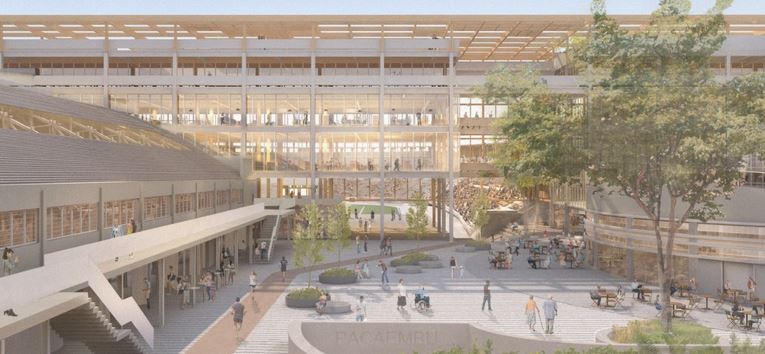 So, the reality is a big percentage of La Liga clubs have the opportunity to create a venue to generate income for the club without needing to wait two weeks to celebrate a match in the venue.
In this sense, there are very interesting projects being developed around a football stadium like the partnership between the city of Sao Paulo and Universal Music Hotels. This partnership will develop a concept hotel in the magic Stadium of Pacaembu where music, art, and football will meet bringing a full experience to locals and visitors with a full agenda of events, including music events in the venue, bringing 365 days of activities for the venue, where besides all the events the fans can watch their team in matchdays.
Plus Sports in partnership with Interjuris is bringing consulting services to Universal Hotels to explore potential business in venues over Europe.