Meanwhile, the skyline of Brickell and North Miami Beach is rising more and more sports has in Miami a mandatory stop.  A big part of the responsibility is a group of entrepreneurs with a clear vision about what Miami can bring to the global sport business. Maybe the most know is David Beckham, former owner and current ambassador for Inter Miami, but he is not the only other entrepreneurs are on the list like; Tom Garfinkel, James Blake, Marcelo Claure,  Jorge and José Mas, Micky Arison, and the veteran Stephe Ross.
The last Formula 1 announcement to race in Miami confirms that the capital of South Florida is turning into the most relevant city in the United States for Sports.
Miami has unique conditions to achieve a key position for the sports business; many global corporations have in Miami their LATAM headquarters. The main broadcasting groups for the Hispanic market in the US have their headquarters in Miami.
Besides, the international airport receives over twenty million passengers yearly and has an incredible multiethnic community with a predominant Hispanic society.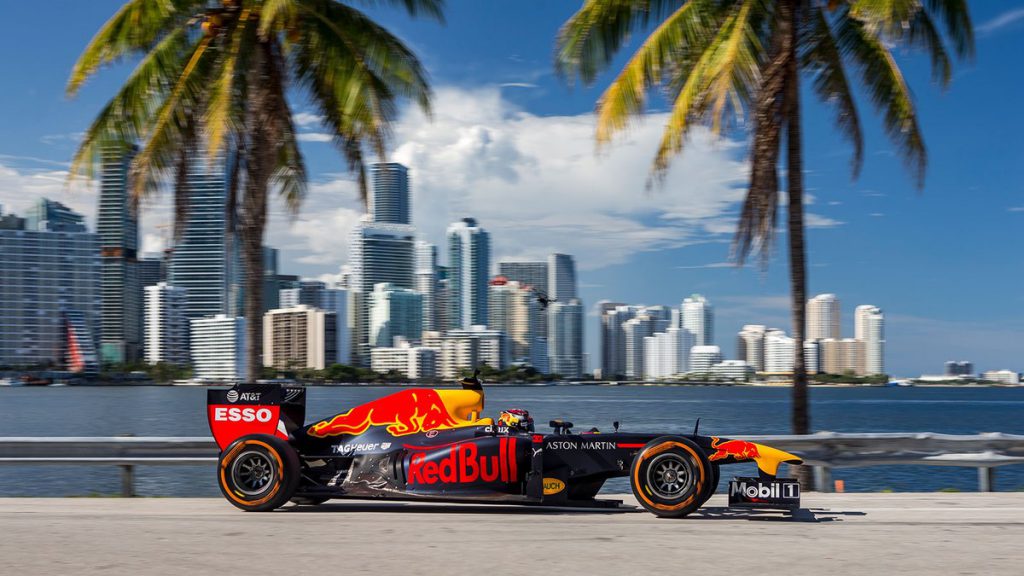 The incredible is, the covid situation fuels all these factors with the massive movement of professionals and corporations from NYC to Miami, the crypto explosión having Brickell as one of their most relevant focus, and the excellent management of the local administration.
The recent announcement to host a Formula One race in Miami completes big global competitions in Miami a stop. Miami Heat in NBA, Miami Dolphins in NFL, the Miami ATP Masters 1000 (knowledge as the 5th Grand Slam), the Inter Miami in MLS, and the frequent visits of European soccer teams to Miami like FC Barcelona and others.
No other city in the United States has this incredible ecosystem.
Plus Sports, born in Miami five years ago, and over these years, we have been part of this exciting sports business environment.
If do you want to know more about Miami Sports Market, don't hesitate to reach us at info@plus-sports.com